Art Made by Aviation Professionals & Enthusiasts
We're committed to creating art that inspires you. From general aviation, airliners, business jets, spacecraft and more.
Pilot Approved Artwork
Let's face it, there's a lack of art that lets you showcase your achievements and share your passion. And we're here to solve that problem. Our goal is to create art that inspires you.
Modern & Sleek Designs
Create that stunning focal point in your home, office or hangar with our unique designs.
Quality Production
Quality is our #1 goal. From the designs we create to the materials we print them on, we never stop working to deliver the best to you.
Our canvas art is printed on durable, fade-free cotton stretched canvas. Featuring a 1.25 inch gallery depth, these prints ship ready to hang on your wall.

Art for Any Budget
Most of our artwork is available on different mediums, from canvas prints to premium matte posters. Create that inspiring space for just $19.99 and up.
30 Day Money Back Gaurantee
Responsive Customer Service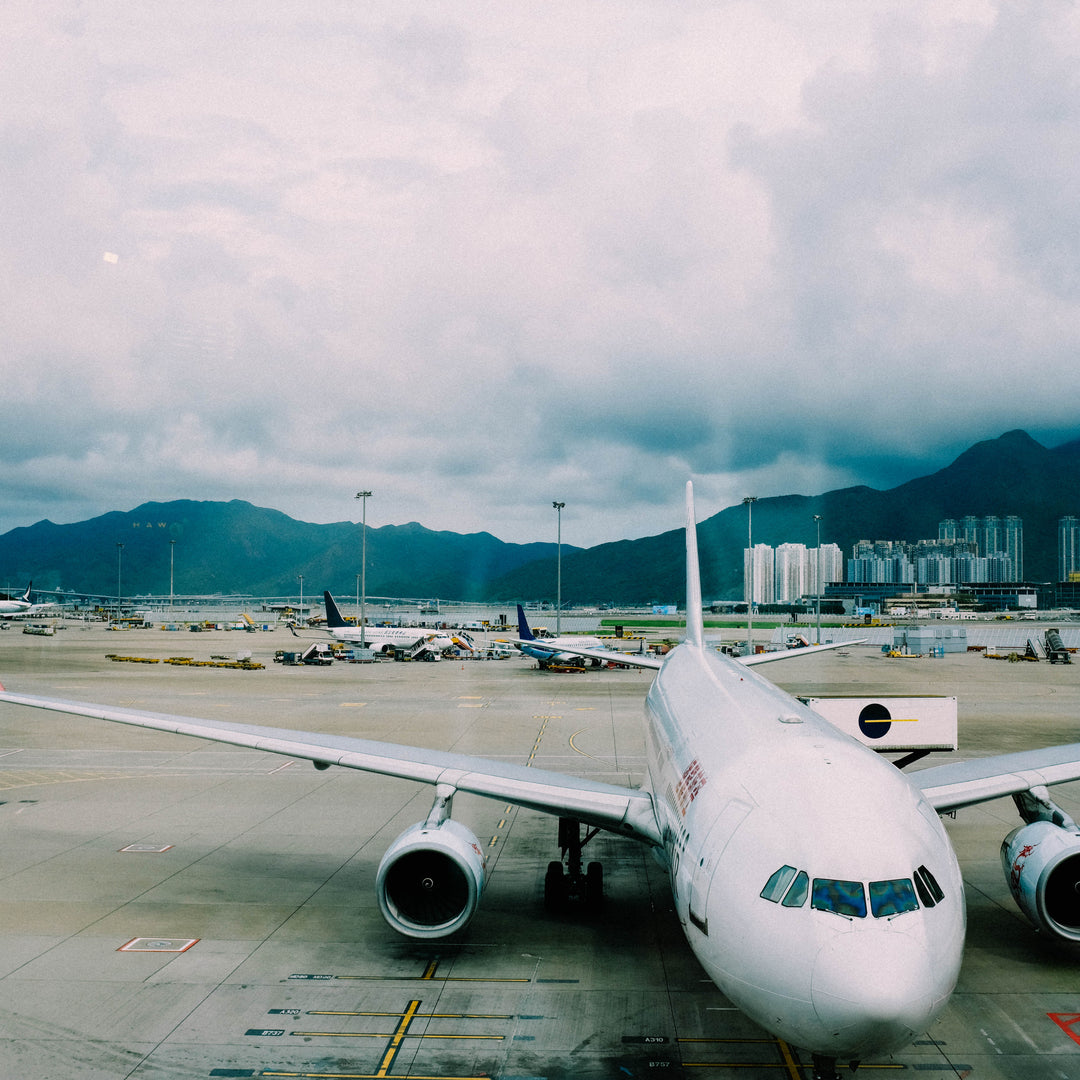 Flight Crew Style is committed to creating unique and quality artwork that you'll be proud to hang in your home, office or hangar. Our goal is to help you share your passion with your friends and family.
Michael Valente
Founder, Flight Crew Style
Frequently Asked Questions
What is your return/exchange policy?
We offer returns within 30 days of receiving your order, no questions ask. We'll have you ship your order back to us and give you a full refund.

If your item arrives in less than perfect condition, we can quickly ship a replacement to you - no need to return it back to us.

How long are your shipping times?
Shipping times vary based on product. Most our our products have a production time of 1-4 business days. Shipping time is 1-3 business days in the continental U.S.
What are shipping costs?
We offer free shipping on all orders of $29.99 or more. For orders less than $29.99, shipping is a flat rate of $3.49.
Where do you get your products from?
All of the artwork and product designs we offer are made by our own design team. You won't find any of our art anywhere else! All design and production is proudly done in the United States.
What materials is your art work printed on?
We use only the highest quality, museum-grade natural white cotton with a smooth, matte finish. For all artwork, high-end inkjet printers are used with acid free archival inks. We use our own in-house UV test chamber and the materials are continually tested to ensure that color will stand the test of time and last longer than any other canvas prints available.
Testomonials
See what our customers are saying about our work.
Ben
/
Birthplace of Aviation Canvas
Love my "Dayton" art. My wife said "Oh, now that's cool."
Gene
/
Create Your Own Airport Map
The FCS team was extremely responsive and made sure I got exactly what I had in mind. The final product looks great.
Christine
/
SpaceX Canvas
Very nice canvas. love that it's unique. Packaging was great and it was easy to hang. looks amazing in my son's room!
Kathy
/
Custom Name Airplane Canvas
My daughter-in-law is a pilot so I wanted to get something special for her baby shower. She absolutely loved it. Can't wait to share it with her little future pilot.
Frank
/
Tuskegee Airmen Canvas
This art represents important history that not a lot of people know about. I love sharing their legacy whenever someone visits.
Kelsey
/
Boeing 747 Phantom Black
My son is a plane buff. I got him this for Christmas. He now has it hanging in his room and wants another!
Check out our best sellers.
Create a stunning focal point in your home, office or hangar.
LayoutHub is an easy page builder that helps merchants quickly set up an online store with any kind of page type by using our library of pre-designed layouts and blocks.